Heute haben wir noch
2

H

27

M geöffnet.

Welcome to the large paintball store of Paintball Sports, one of the most modern paintball
shops in Europe.

A lot of panitball action and everything you need in terms
of equipment and accessories for the sport awaits you on a total area of ​​over 300 square meters.

In contrast to our online shop, you are given the opportunity to take
all the items from our range in your own hands and
to convince yourself of the quality of the goods on site in the shop.

Even beginners will be advised quickly and competently by us. You have the opportunity to try on clothing , battlepacks , paintball masks and much more and of course you can also extensively finger your favorite paintball marker .

We look forward to your visit!
---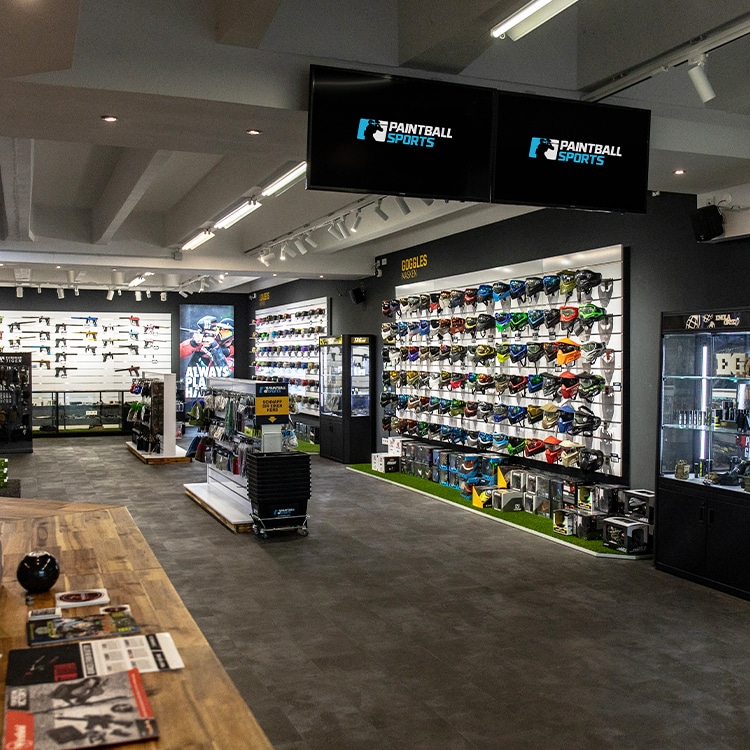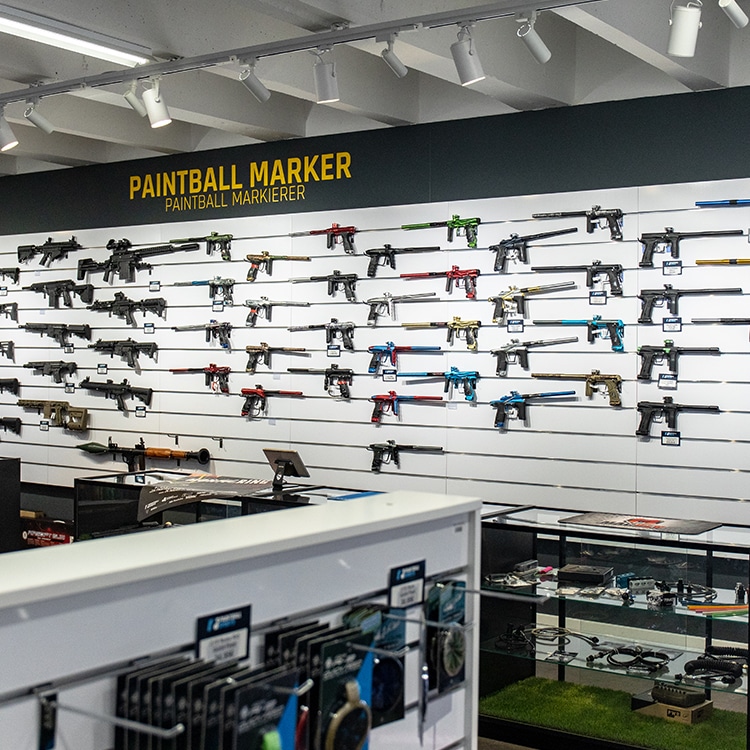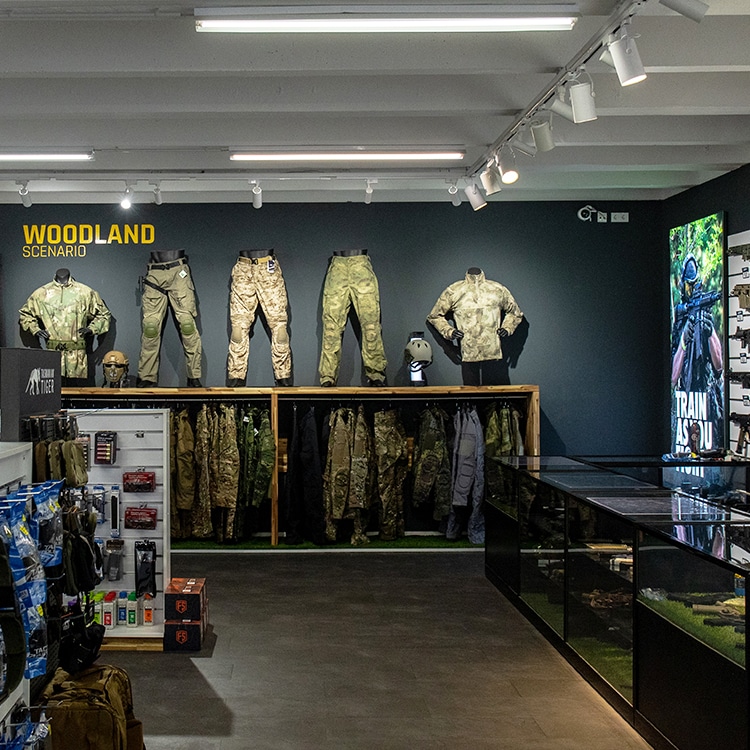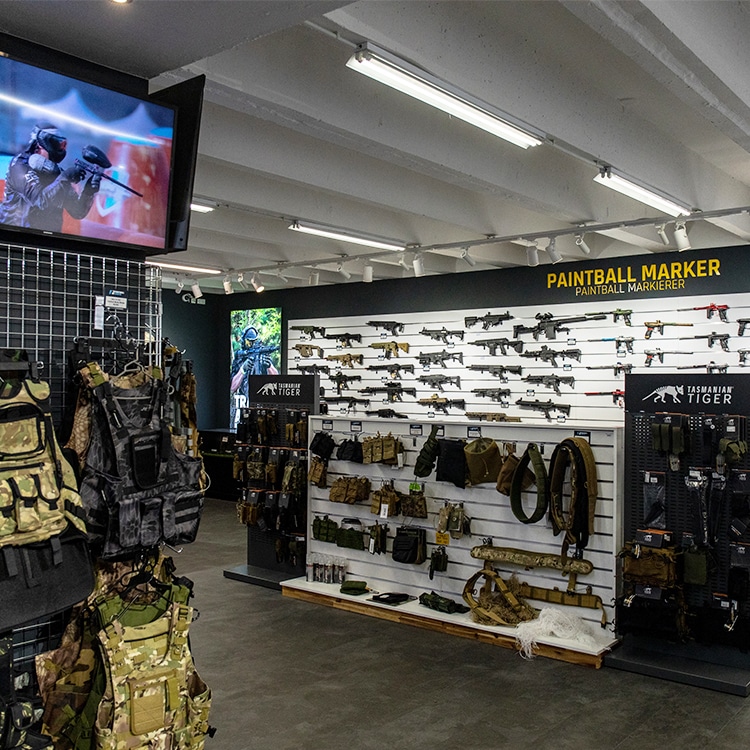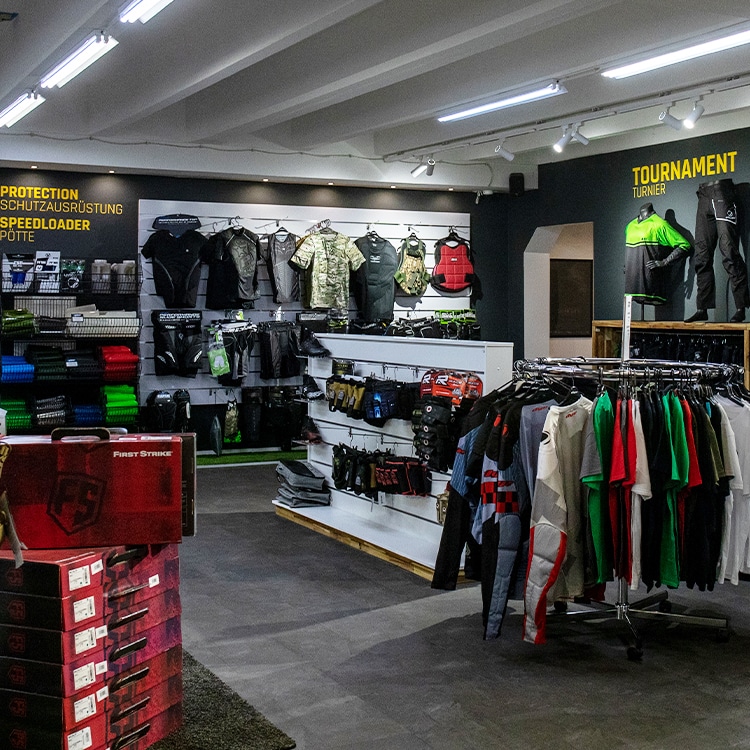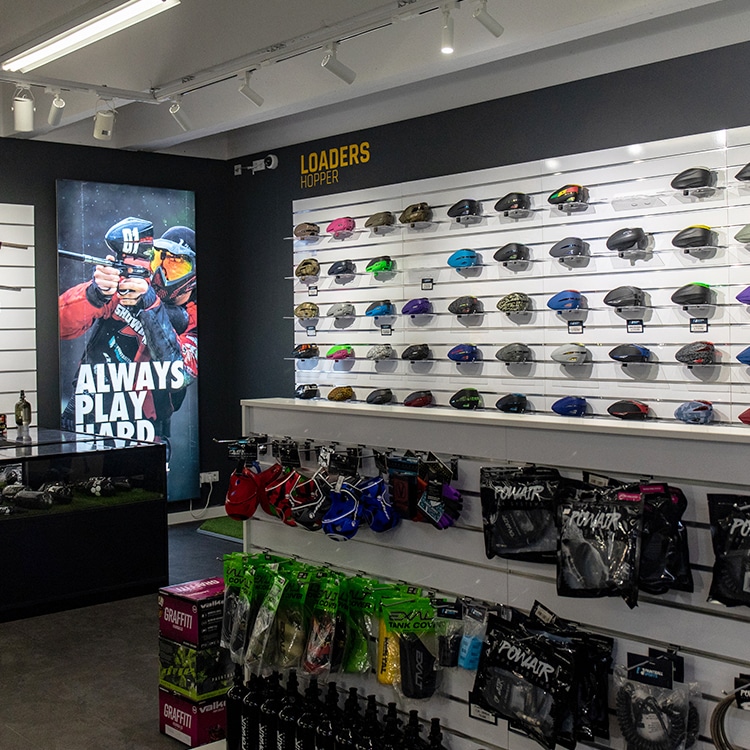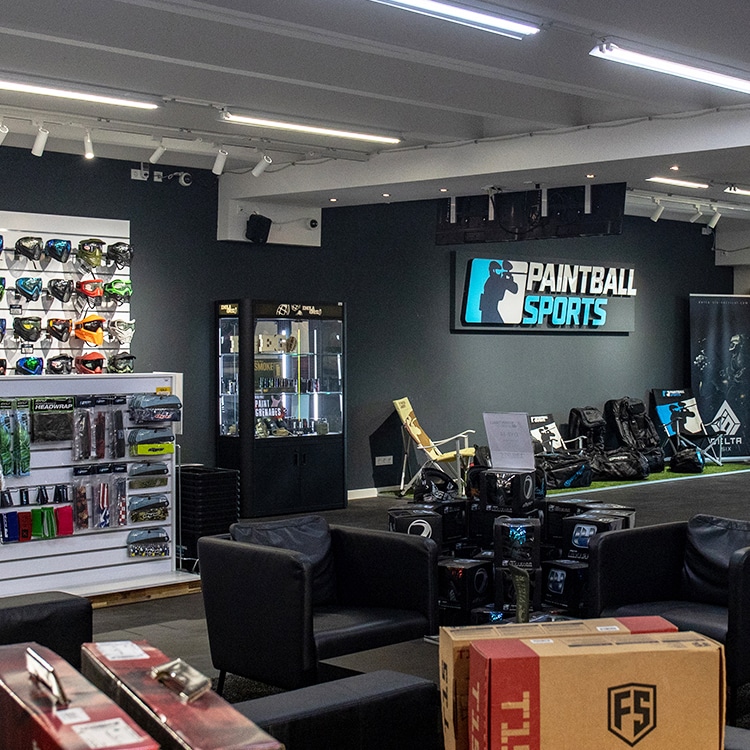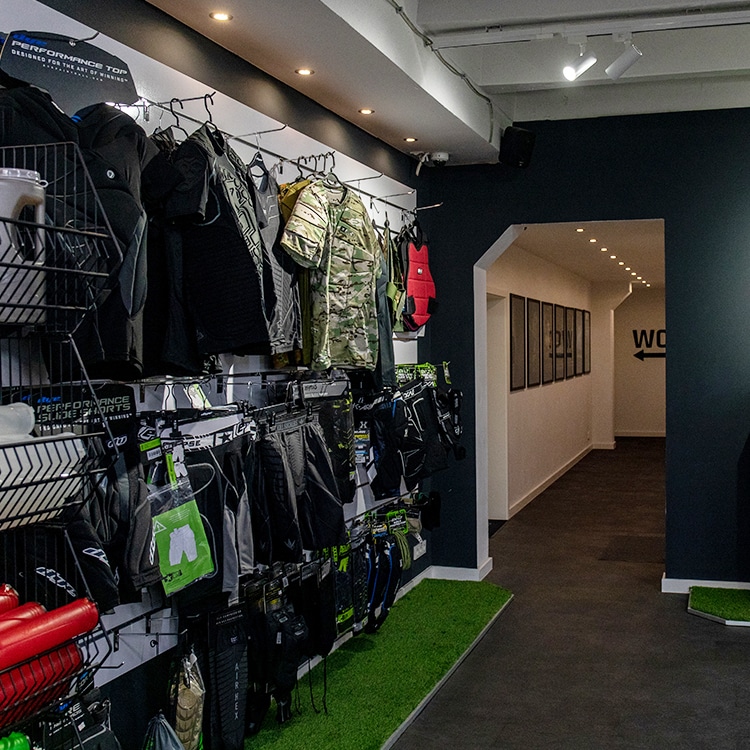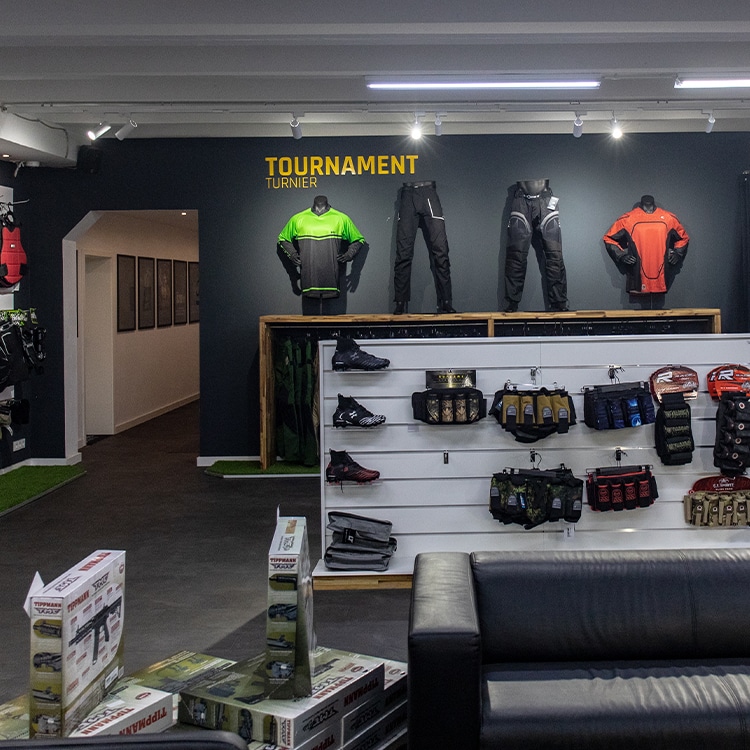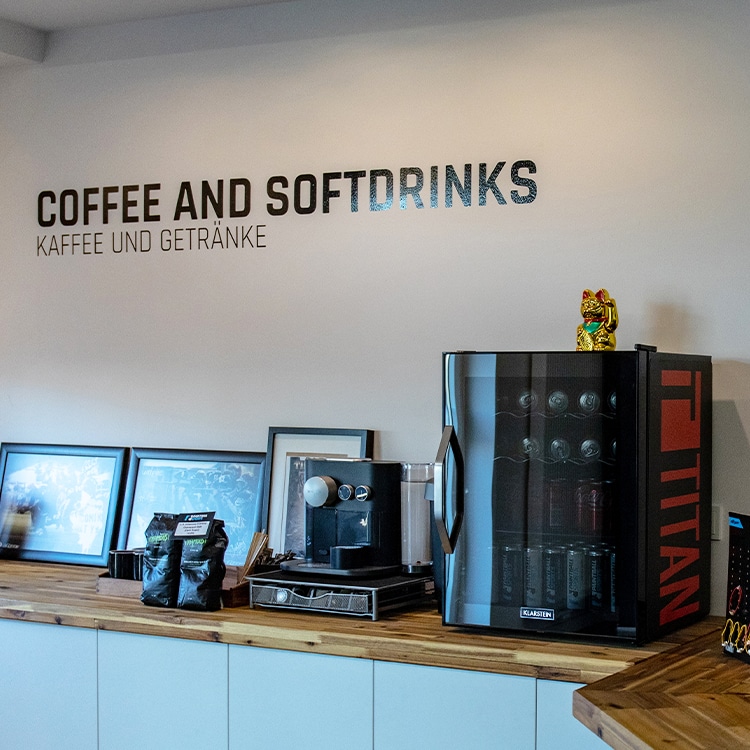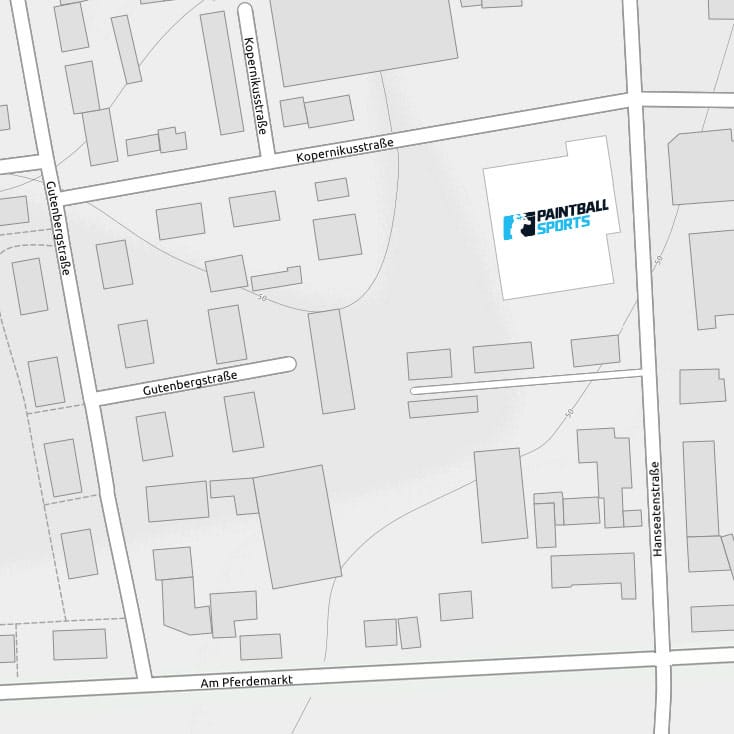 DIRECTIONS TO THE PAINTBALL SPORTS SHOP
Paintball Sports GmbH
Kopernikusstr. 12A
30853 Langenhagen
Germany
The entrance to the shop is
directly on Kopernikusstraße. In front of the door, in our courtyard, you will find sufficient
free customer parking spaces.
Shop opening hours
Monday: 12:00 noon – 7:00 p.m.
Tuesday: 12:00 noon – 7:00 p.m.
Wednesday: 12:00 noon – 7:00 p.m.
Thursday: 12:00 noon – 7:00 p.m.
Friday: 12:00 noon – 7:00 p.m. 12:00 a.m.
Saturday: 10:00 a.m. – 3:00 p.m.
Sundays & Holidays:
Closed
---
Directions
Coming from the A2 motorway, take exit 43-Dreieck
Hannover-West and merge onto the A352 in the direction of Hamburg-Bergedorf. Then take exit
3-Hannover-Flughafen in the direction of Langenhagen. Go straight ahead at the traffic light and
then turn right into Schleswigstrasse. turn, which in turn leads into
Hanseatenstr.
---
On- site service
Whether you are a beginner or an advanced player, in
our shop you will receive detailed advice and answers to all your questions about
paintball.
HP filling
With us you can have your HP
bottles filled directly on site in the shop.
HP prices
0.8 liters (200 bar) = 2 euros
1.1 liters (300 bar) = 3 euros
1.5 liters (300 bar) = 4 euros
Payment options in the shop

When purchasing goods in our shop in Hanover, or for self-collection of orders placed in the online shop, we offer the option of paying by EC card. The option "Pick up" can be selected at the end of the ordering process in the online shop. Please have the order or purchase order number at hand when picking it up and show a valid ID. The name of the customer and that on the ID must match.
IMPORTANT INFORMATION ABOUT EC CARD PAYMENT ON SITE – Only bank cards with a PIN from German banks are valid as EC cards. Credit cards of any kind are not EC cards and are therefore unfortunately not accepted by us.
Thanks for your understanding.